Subscriptions
Thank you for being an early adopter! After the beta test period we will offer subscriptions based on your company's role and size as well as discounts for early adopters.
Why ClinEco?
Reducing burden and timeline in partnership selection by engaging in an ecosystem of qualified companies.

Aligning global footprint of studies with local capabilities.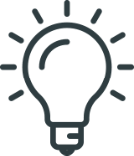 Bringing more innovative solutions and companies to the clinical trial space.
How It Works
Engage as an Innovator (please see the list of offerings below) →
Enjoy free beta testing period →
Subscribe and benefit from the growing community and new features →
Register For Free Beta Testing
Offerings
No Fees Involved
Explorer:
Search and Research
Unlimited search
Browse limited number of company profiles
Create or claim your company's abridged profile
Subscription Required
Innovator:
Digital Connectivity
Unlimited search
Browse company profiles
Manage search results (comparison tool, sharing within the platform and outside via email, etc.)
Create and manage your own watch list of potential partners
Create or claim your expanded company profile
Monitor your company's profile analytics and engagement metrics
Access to ClinEco's Templates Library (RFIs, RFPs, NDAs)
Use platform-wide messaging system with your personal secure inbox and your company message box
Create and manage company-wide contracted partners list: a central repository of your company's current and past relationships
Share reviews with your colleagues and with the entire community
Post marketing materials (White Papers, Awards, Promotional Videos, etc.)
Subscription Required
Pro:
Digital Connectivity Plus
Everything in "Innovator", plus:
Coming soon…
Introductory Annual Subscription Fees
Comming Soon
Register For Free Beta Testing