Global Clinical Trials
Ecosystem and Marketplace
Find your next partner.
Uncover innovative and emerging companies to expand your clinical trial capabilities.
Free Webinar:
INTRODUCING CLINECO: The First B2B Marketplace Connecting Clinical Trial Professionals, CROs, Providers, and Sites
Learn More
Why ClinEco?
Reducing burden and timeline in partnership selection by engaging in an ecosystem of qualified companies.

Aligning global footprint of studies with local capabilities.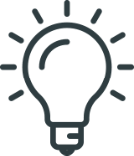 Bringing more innovative solutions and companies to the clinical trial space.
It takes a community of dedicated stakeholders to develop and bring new products to patients.
The clinical research industry is undergoing a rapid transformation with new and established technology vendors and service providers competing for business. At the same time there is an ever-increasing number of clinical trials entering the pipeline from sponsor organizations. There is a demand from both sides to speed up clinical innovation. Companies may feel comfortable with their current partners and processes but there are better and newer solutions out there.